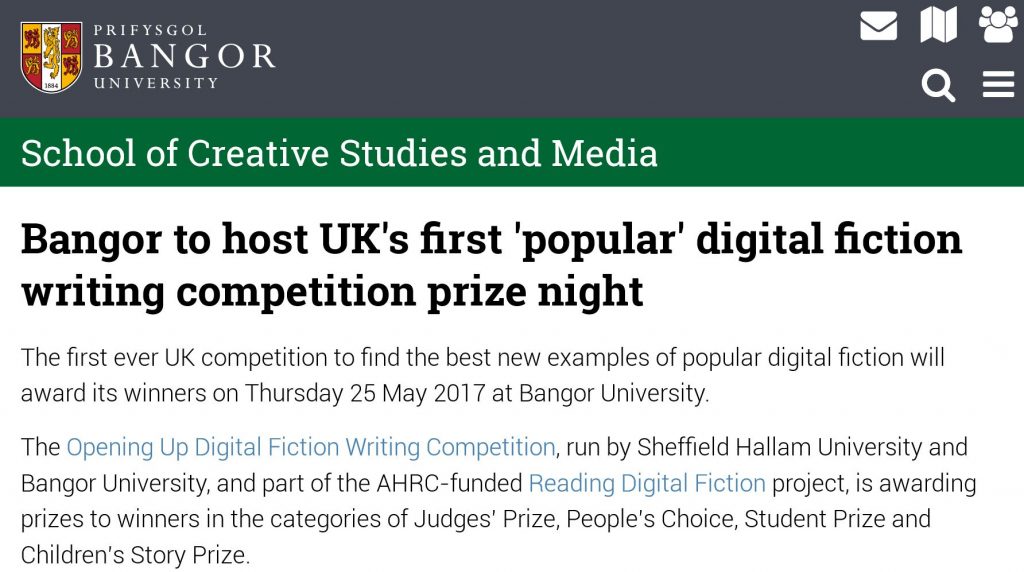 Have we mentioned that two of our projects, All the Delicate Duplicates and the Beta version of Inanimate Alice: Perpetual Nomads have made the shortlist for this Prize? No? Well you better go visit here to have a look-see [and feel free to sling us – or some of the other fab entries – a […]
The QUT Digital Literature Award showcases innovation and creativity in storytelling for digital media, and new directions in contemporary literary practice informed by technology. This Award is open to all original works of digital literature (e.g. fiction, non-fiction, poetry, graphic narrative) which are purpose-designed for digital consumption. Source: 2017 guidelines (Queensland Literary Awards)
In this 2017 GDC session, MMO designer Raph Koster talks about the social and ethical implications of turning the real world into a virtual world, and how the lessons of massively multiplayer virtual worlds are more relevant than ever.
Half Life 2: VR is a mod for the 2004 PC gaming classic by Valve Software. It is a community project that aims to allow players to experience the world of Half Life in a modern VR headset like the Oculus Rift or HTC Vive, and has been in development since 2013. See this Road […]
Take a shot-for-shot look at the original Blade Runner and Blade Runner 2049 trailers.