Seems it's turning out to be  hellova year here, and we're only 4 months in. So far in 2017, here at MBD we've had Digital-Fiction-Award-shortlisted projects, and honorable mentions, and theorising all over the MDB shop: most of which have been centered on the release of "All the Delicate Duplicates", on which we hit the big red Steam publish button in February.
But the thing I wanted to bang about right now is just how easy it is to forget what achievements and career progression you can manage to stuff into a year. It's easy to think "So I guess I've done sweet-f*-all this past year, cept work on commercial projects and bingewatch the crap outta Star Trek's TNG", but in reality a year includes such a crazy amount of workstuff that's it almost impossible to remember it all, unless you're forced to document it all because…reasons [ie being interviewed, or beefing up your resume/CV for funding submissions]. Then it all jumps out in sharp "omg-did-that-really-happen-in-the-space-of-ONE-YEAR!?" relief, alrighty.
So, in the spirit of a creative who is part good, part bad, and part Muggle, here's a list of just *some* of the work + achievements that have peppered 2016 + part of 2017 [ie prepare for a mammoth-ego-onslaught]:
In May 2016, authors of the book "Debugging Game History: A Critical Lexicon" were kind enough to call my codeworks "…provocative examples of nonfunctional pseudo-code" + Nathan Jones regaled students from the LJMU Art & Design Academy with a selection of MBD games/writing.
In June 2016, "The Biopolitics of Electronic Literature: On the Writings of Mez Breeze" gave a good crack at analysing our anti-surveillance game #PRISOM, with the author, Kent Aardse, writing: "If #PRISOM were to only accomplish one thing (and to be clear, it accomplishes much more), it is to foster a more discerning, critical player; in this case, the goal is for the user to walk away from the experience more aware of her interactions and experiences online". Also in June my interactive fiction "A [[Non]] Guardian Age", commissioned by if:book Australia, was shortlisted in the Western Australian Premier Book Awards in the Digital Narrative category [woop woop!].
July 2016 saw our Inanimate Alice team being twinkle-graced with an Honorable Mention for all our hard work on "Inanimate Alice, Episode 6: The Last Gas Station" as part of  The Robert Coover Award for a Work of Electronic Literature.
In August 2016, twas invited by AltspaceVR's Community Manager to present a practice based social VR-based talk + was interviewed by the academic James O'Sullivan for an upcoming book about digital pioneers [during which, James described #PRISOM as: "…the digital equivalent of George Orwell's 1984."]
Also in August 2016, on the strength of the Beta version of the "All the Delicate Duplicates", Valve's Business Development department provided both Vive Pre developer kits and direct publishing access on Steam [the term "gobstonked" in no way adequately captures how much happy-dancing we did over this!].
In September 2016, I talked an audience's collective ears off during a guest lecture + Tilt Brush VR demonstration as part of the "Future Possible" lecture series [as well as being interviewed on ABC radio about my involvement]. In April 2017, a version of this yakk-talk was published via the journal AXON as part of their "Creative Play" Edition.
In October 2016, my AR/VR Treatise "T[he]Issue" was showcased at the Paris 2016 Computer Art Congress called "Digital Art: Archiving and Questioning Immateriality". October also saw "All the Delicate Duplicates" being awarded the Open Arcade Best Overall Game Award at the Game City Festival [+ in April 2017 it was shortlisted alongside another co-produced MBD project "Inanimate Alice: Perpetual Nomads" for the Opening Up Digital Fiction Writing Competition], with beta versions/demos also whizz-bang-showcased at the following events in 2016/2017:
2017 Other Codes: Digital Literature in Context Conference [upcoming]
2017 Frozen River Film Festival
2016 EGX Event at the Leftfield Collection
2016 ACM Hypertext Conference Exhibition
2016 Game City Festival: Open Arcade Section
2016 Electronic Literature Conference Exhibition [*wipes brow*].
In November 2016, I did a weird double-take when receiving an invite from the digital arts organisation Rhizome to have works memorialized in their Net Art Anthology, a project that: "…takes on the complex task of identifying, preserving, and presenting exemplary works in a field characterized by broad participation, diverse practices, promiscuous collaboration, and rapidly shifting formal and aesthetic standards." [Rest assured I said "Yes yes YISS" quick-smart afterwards.]

In January 2017, I was shock-slung an "Unsung VR/AR Heros of 2016" Honourable Nomination from DevDiner for contributions to both the Virtual Reality and Augmented Reality industries [whoo!] + my second deadtree-media book "Attn: Solitude" was perfection-published by Cordite Poetry Books.
In February 2017, we were so deliciously swamped with oodles of "All the Delicate Duplicates" reviews, streaming, and general feedback that we decided to release a new bunch of shiny updates ASAP [nearly done]. Just a flattering smattering [heh] o' that feedback includes:
"…incredibly effective storytelling that will stick with you long after the credits roll…All the Delicate Duplicates is one of the best games of the year."– Rated "A" by Defunct Games:

"There's so much here. This is not layers of an onion. This is a fully deconstructed onion that's had, like, parts cooked, raw, digested. This many-layered onion has time in it." – Feed Me Pixels

"Stunning and dramatic. You won't be able to look away as this story unfolds around you." – Rated 8 out of 10, The Digital Fix

"This game is super-bizarre. I love everything about it, I just don't know what's happening…Shout out to the BBC for funding [it]. This game is the perfect F-U-up game. I'll simply say you should play this." – Jesse Cox and Jared Rosen [watch the entire hilarious streamed review here]:

"All the Delicate Duplicates has certainly left a mark. I've thoroughly enjoyed my time with a game that I could see kick start a new form of storytelling." – Rated 9.3 out of 10, N3rdabl3
"Spanning 19 years, the All the Delicate Duplicates story tells how Charlotte begins to find artistic comfort in the late Mo's artifacts and unique scientific theories…with the vibes of Gone Home, Firewatch and the like… there is also a smidgen of Kitty Horrorshow's eerie tales what with all the creepy ambient music, surreal landscapes and handwritten scrawls…" – Rock, Paper, Shotgun
"Those familiar with The Vanishing of Ethan Carter or Dear Esther will find themselves feeling at home…until the game takes on a style of its own that is truly a marvel. All The Delicate Duplicates offers the kind of intrigue and immersion that so many of this genre of game strive for yet sadly fall short in." – Rated 8 out of 10, Screenjabber
"The more short games that I play, the more I'm really coming to appreciate little interactive fictions and experiences that can be completed in one sitting. Luminaries of such form might include Journey and Limbo and Firewatch, and it's safe to count All the Delicate Duplicates amongst such company as well. All The Delicate Duplicates is refreshing simply because it works the brain in ways that few other games even bother to try. It's certainly a game that sticks with you." – Rated 8.2 out of 10, Fuzzy Pixels
In March, Mezangelle got a nod in the article "IBM Poetry: Exploring Restriction in Computer Poems" by the lovely Chris Funkhouser.
In April 2017, a book chapter outlining the development cycle and evolution of #PRISOM was approved for publishing in #WomenTechLit, a book that:

"…brings together pioneering and emerging women whose work has earned international impact and scholarly recognition. It extends a historical critical overview of the state of the field from the diverse perspectives of twenty-eight worldwide contributors."
March/April 2017 were also months for head-tilting-pleasantness all due to AJ Carruthers waxing lyrical in Southerly and Jacket2 Magazines: "The close study of contemporary Australian experimental poetry does away with these assumptions because open and attentive reading (the researcher's best tools), rather than caricature or dismissal, has led us to the most intriguing works, like the singular innovations of Mez Breeze."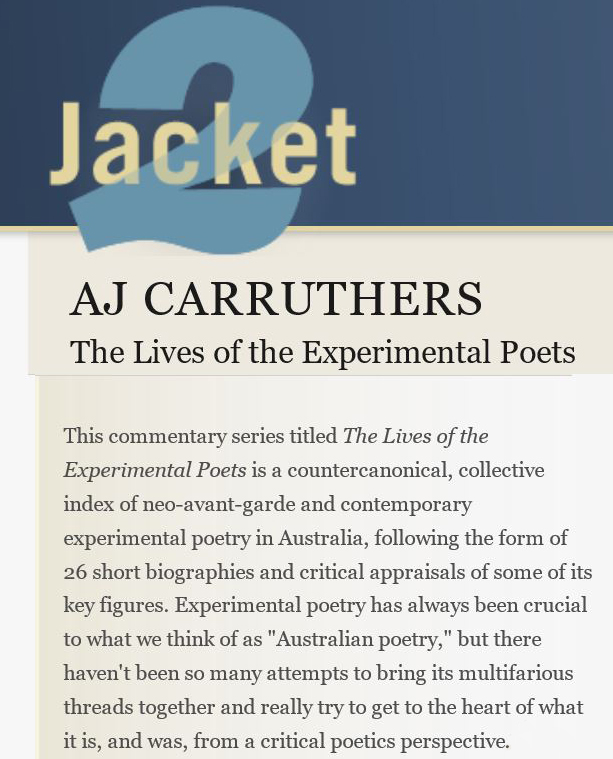 April 2017 [a huge month all round really] also sprang the goodly-bordering-on-unbelievably-great news of snagging an Honorable Mention as part of the 2017 Microsoft MCV Pacific Women In Games "Game Changers" list.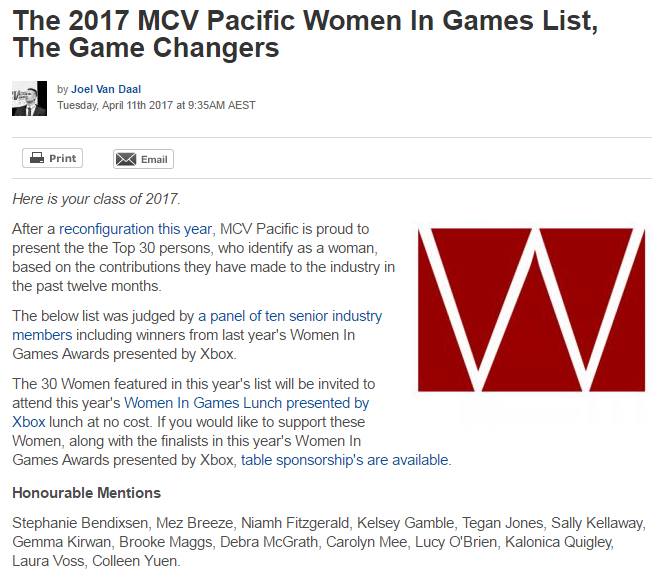 And finally in May 2017, the amazing elit champions Davin Heckman (Winona State University) & James O'Sullivan (University of Sheffield) drafted the sparklingly relevant article "Electronic Literature: Contexts and Poetics" containing the following:

"[All the Delicate] Duplicates is as beautiful as it is technically impressive, and it is a signal of how artists like Breeze and Campbell are drawing electronic literature in from the outskirts of the canon—this is a work that has been recognised with mainstream accolades…These are both the present and future of electronic literature—a future that possesses forms we cannot even begin to anticipate."